You can not select more than 25 topics
Topics must start with a letter or number, can include dashes ('-') and can be up to 35 characters long.
README.md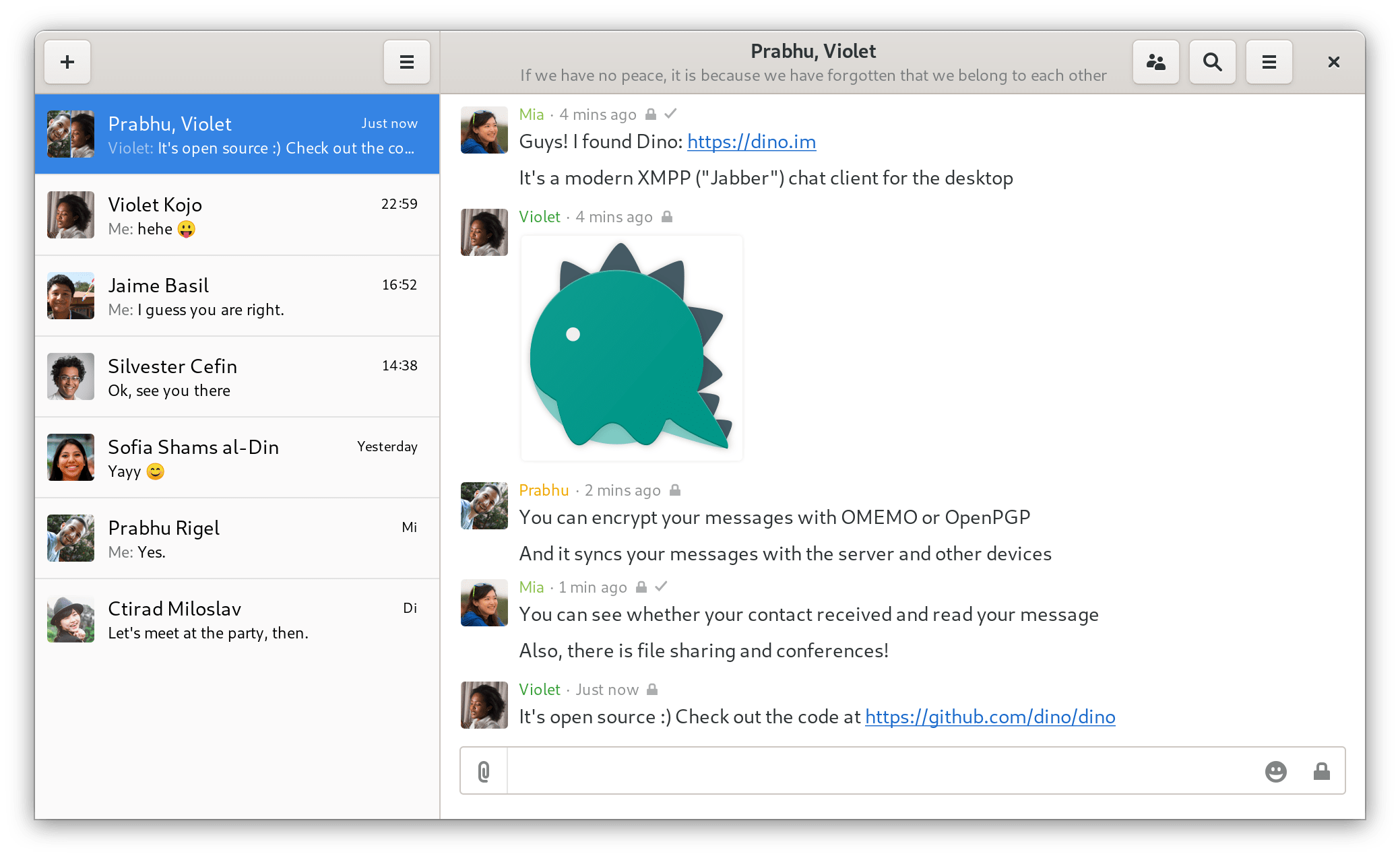 Installation
Have a look at the prebuilt packages.
Build
Make sure to install all dependencies.
./configure
make
build/dino

Resources
Check out the Dino website.
Join our XMPP channel at chat@dino.im.
The wiki provides additional information.
Contribute
License
Dino - Modern Jabber/XMPP Client using GTK+/Vala
Copyright (C) 2016-2022 Dino contributors

This program is free software: you can redistribute it and/or modify
it under the terms of the GNU General Public License as published by
the Free Software Foundation, either version 3 of the License, or
(at your option) any later version.

This program is distributed in the hope that it will be useful,
but WITHOUT ANY WARRANTY; without even the implied warranty of
MERCHANTABILITY or FITNESS FOR A PARTICULAR PURPOSE.  See the
GNU General Public License for more details.

You should have received a copy of the GNU General Public License
along with this program.  If not, see <http://www.gnu.org/licenses/>.